Black Lives Matter, Gecko, Cake, Graduation, and a BIRTHDAY!!!
Wednesday, June 10, 2020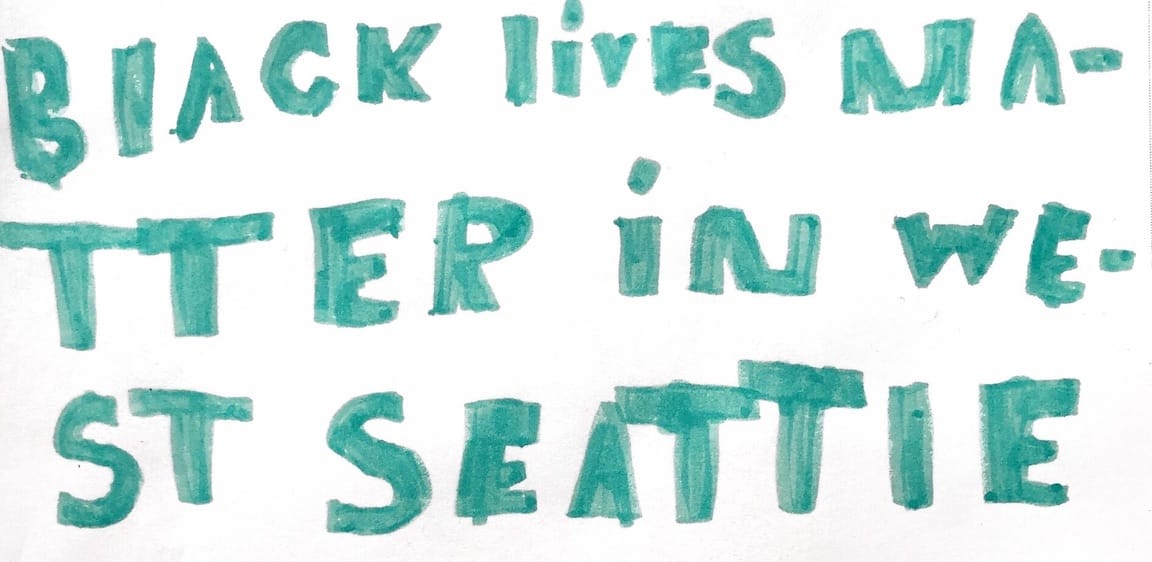 Breaking news! Gwendolyn, our Editor In Chief, went to a protest on Saturday, from 2: 00 pm to 3: 30 pm . The protest was about one thing: Black Lives Matter. Gwendolyn tells us "I was a little scared at first because I was worried that the police would start hurting black people and doing mean things to the protesters, but the protest was actually pretty peaceful. At the end of the protest, just before we left, a man started playing A star-spangled banner on the electric guitar. Suddenly, all the protesters started to kneel. It made me feel happy."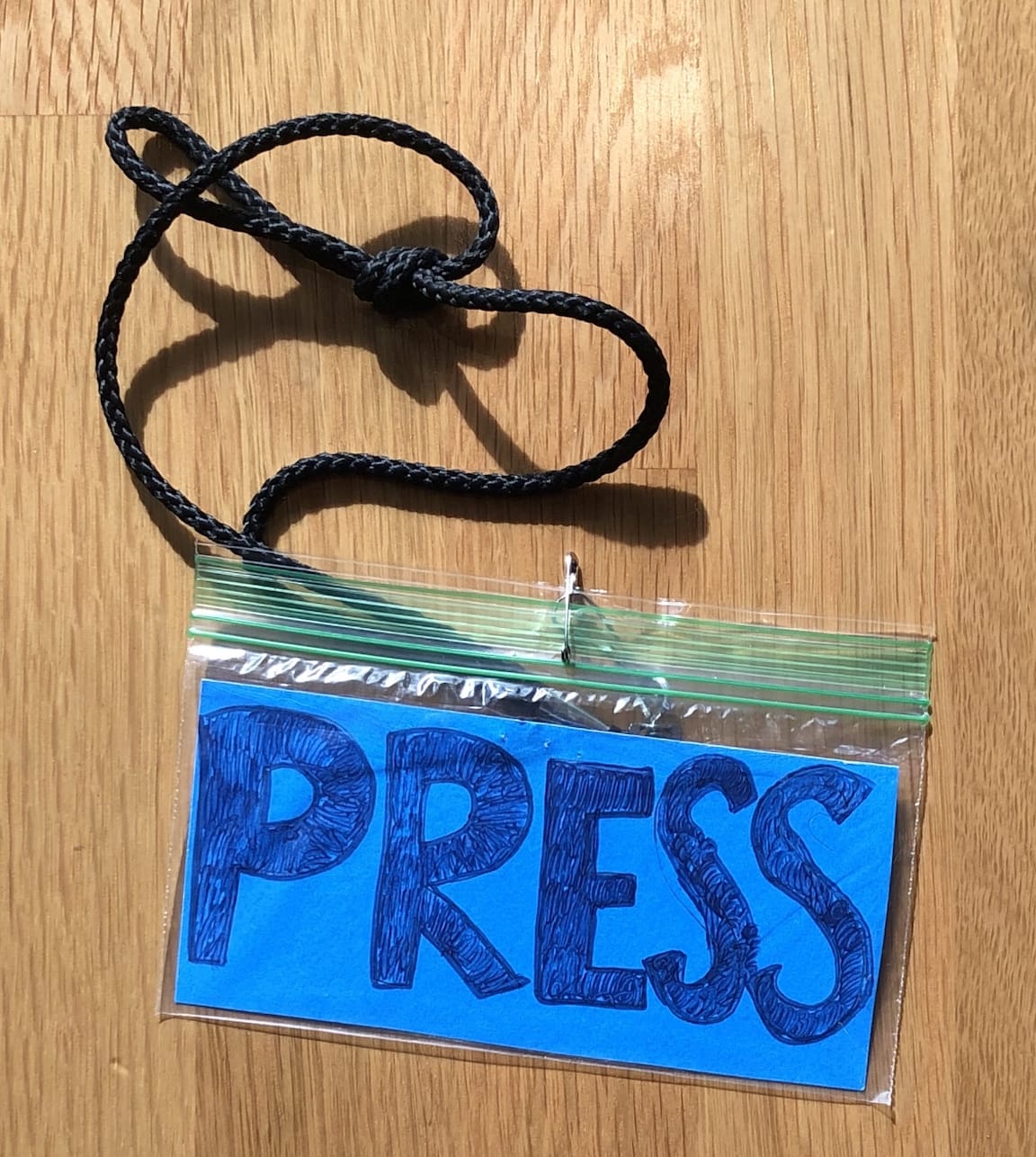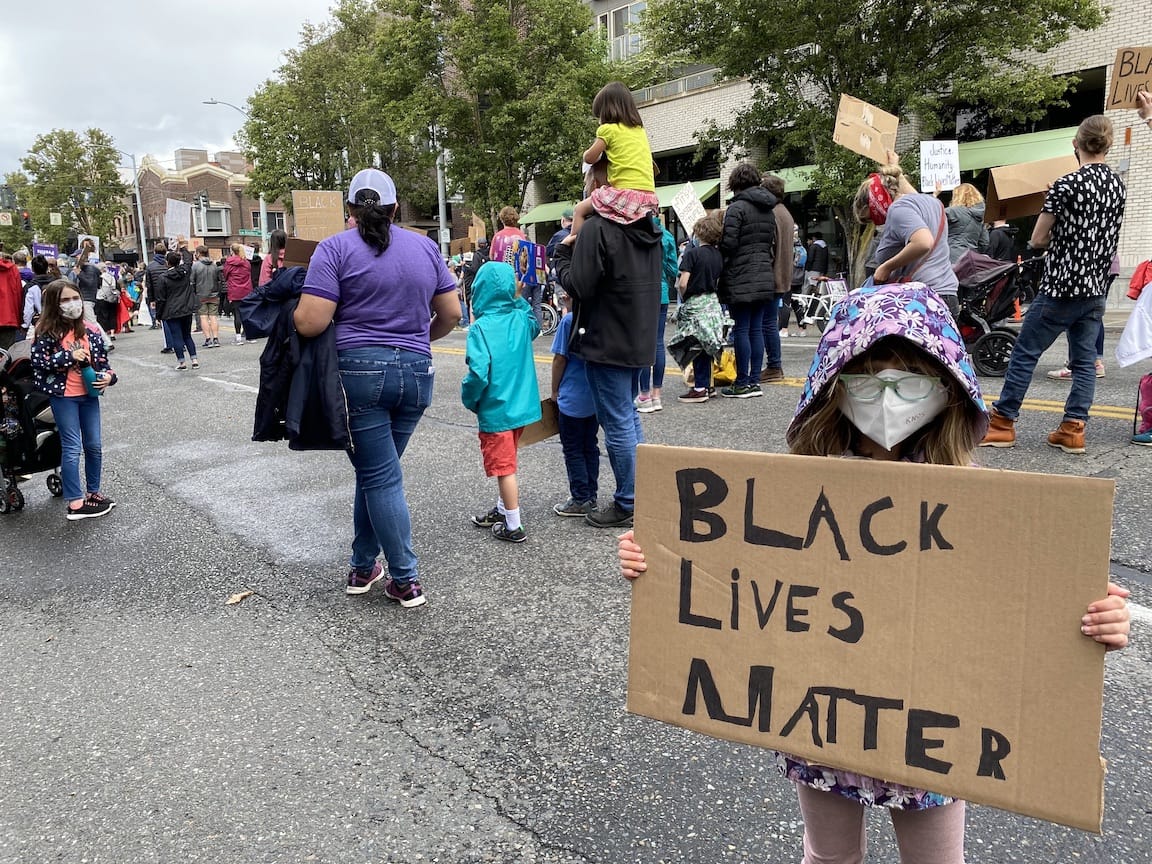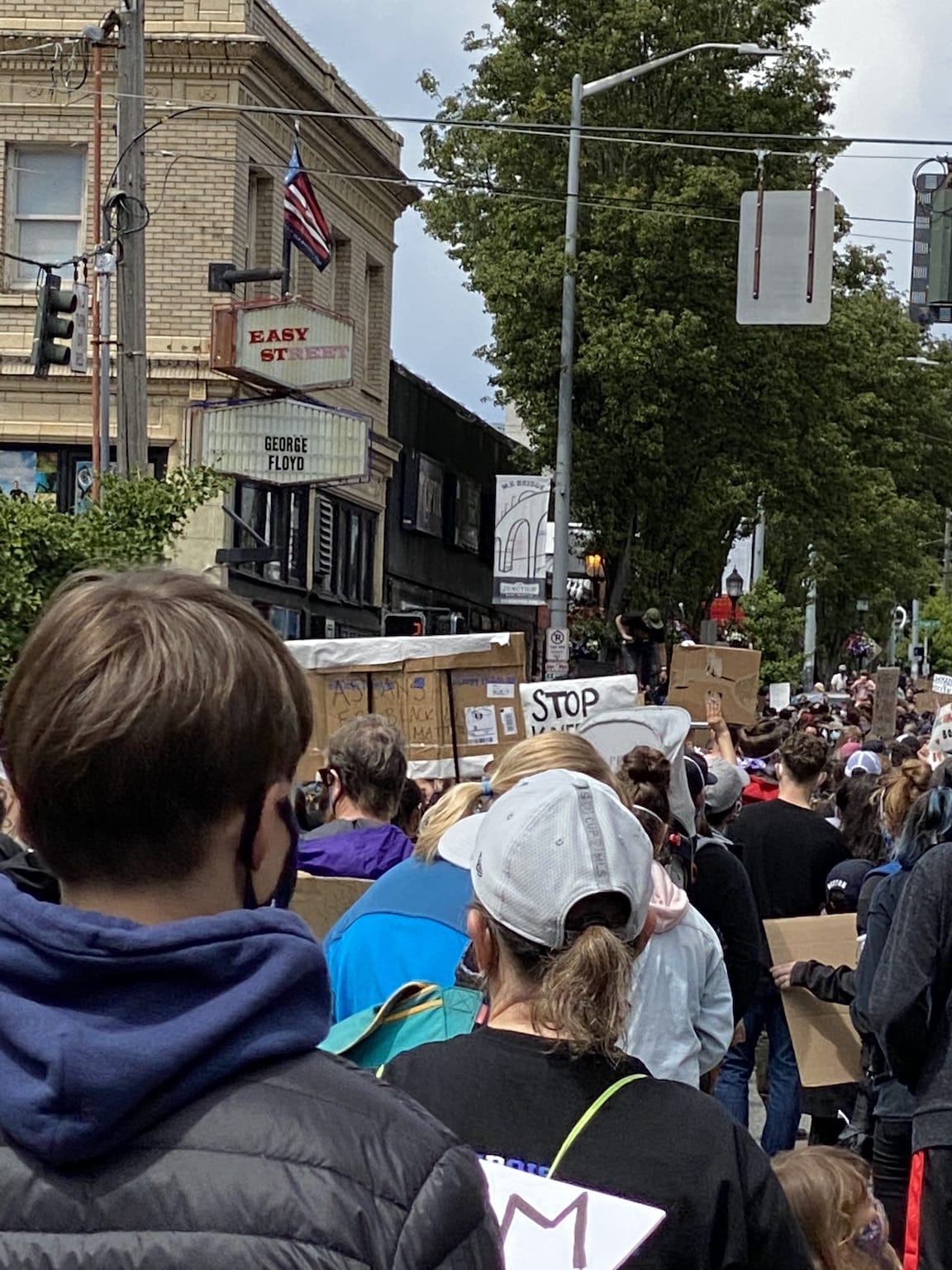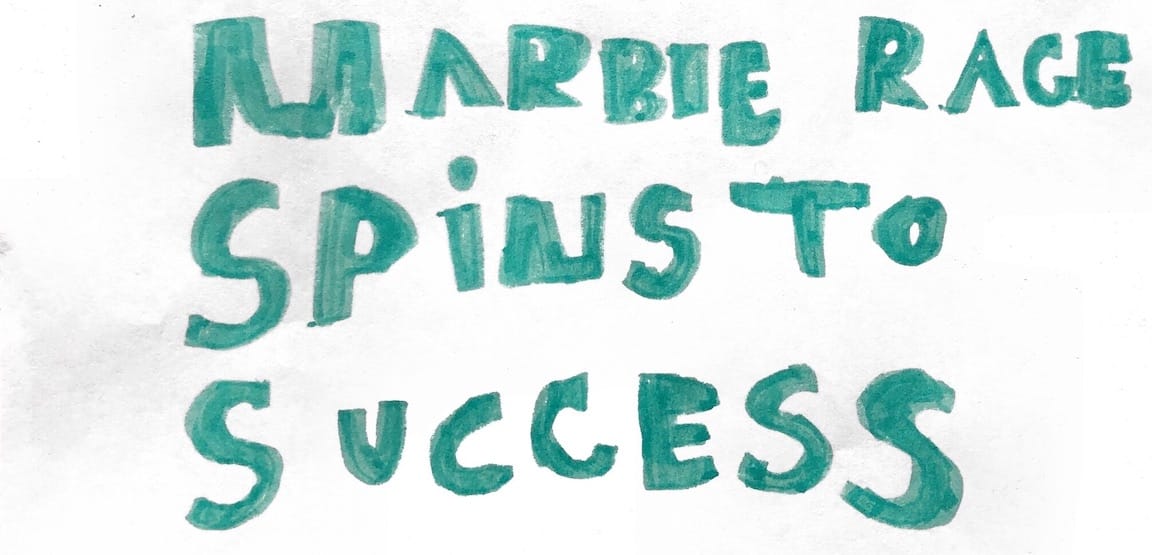 Gwendolyn, our Editor In Chief, had a marble race on her marble maze set last week! She got a TON of marbles, a pad of paper, and her iPad. She timed how fast marbles went down the maze, and then wrote down their scores. She announced that the winning marble would become a Marble Maze Marble, as she had got the Metallics as well. They soon found the winner, White orange #2, with a time of 4 seconds and 19 milliseconds.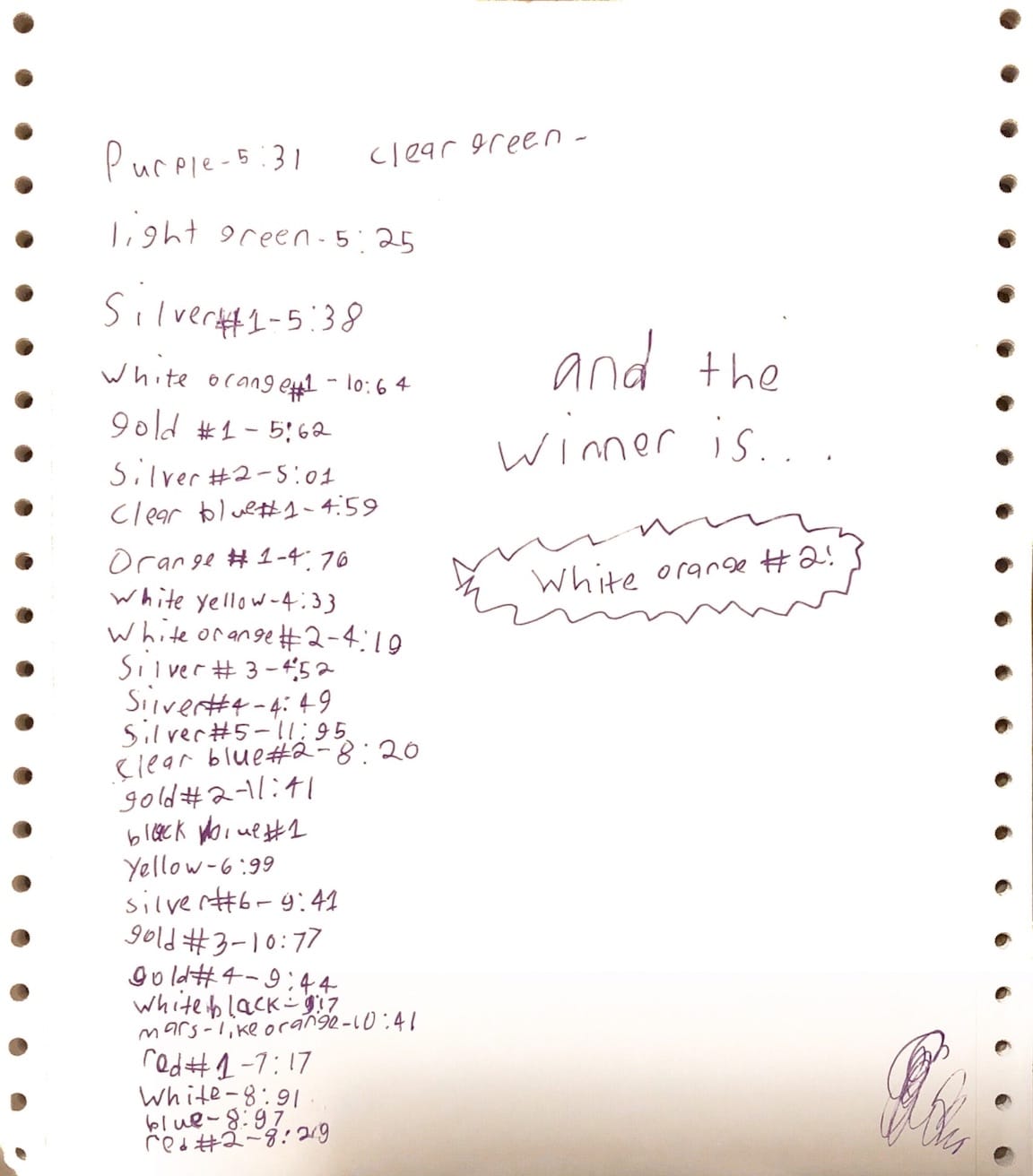 Gwendolyn tells us "We were all a-MAZE-d at how fast White Orange #2 went!"
Dear Badger,
With everything going on in the world, it sometimes makes it hard to leave the safe coziness of my bed in the morning. Once I'm out and get going, I'm good! But that push to get out of bed is still hard sometimes. Do you have any advice to get motivated in the morning?
--Sleepy in Social-Distancing Seattle
Dear Sleepy in Social Distancing Seattle,
Maybe you should make an alarm clock that sounds like a person playing a trumpet wrong. You could set it to a certain time. It would go, "PWAAAAAAT" when it was time to get up. It would be so loud and obnoxious and so you would instantly get up and dressed and run out of your room to get away from that sound.
Or you could write down something you are looking forward to the night before. In the morning, you could read it over and that might help you get out of bed. Or try putting a delicious baked good just out of reach of your bed. Then when you wake up, you will smell and see it and you will want to get out of bed to get it.
Love,
Badger

Readers may remember our Meet Gus section in last week's issue. Gus belongs to our neighbors Pat and Rochelle. Their grandson, Henry, who also lives in West Seattle, just got a new pet and our intrepid interviewer spoke to him (in a socially-distant manner) to find out more
G: I am here with Henry today and we are going to ask about his spotted lizard. What is a spotted lizard exactly?
H: It's not a spotted lizard! It's a leopard gecko.
G: What does it eat?
H: Crickets and all kinds of worms and straight calcium.
G: Where does it come from?
H: Close to Turkey.
G: Where does it live in your house? Like in a cage or a tank?
H: It lives in a tank in my room.
G: Does it like to be held or no?
H: Not yet.
G: Ok, what's your favorite thing about it?
H: It's that it moves around a lot.
G: Is it kind of hard to see it?
H: Yeah, sometimes.
G: Sometimes they can blend in with their surroundings.
H: But I don't have a sand mat.
G: Is there anything else you'd like to share?
H: It doesn't get its heat from the top, it gets its heat from the bottom and it blinks. And it sheds every two weeks and after they shed they eat their skin.
G: That is really weird!
H: They live 15 to 30 years.
G: Wow, that's a long time.
H: So it would probably live longer than like a dog or a cat.
Grandma Carol: How old are you Henry?
H: Seven.
C: So when you're 37, you might still have your spotted leopard gecko!
H: Or 27.
Rochelle, Henry's grandma: When are they most active?
H: They're most active at night.
C: So you can hear him moving around at night?
H: I don't hear him.
R: Isn't it a her?
H: Yes.
G: What's her name?
H: Spotsy.
C: How do you spell it? S-P-O-T-S is it "ie" or "y"?
H: It's a "y".
C: Where did you get Spotsy?
H: At Petco.
C: And how old is Spotsy now?
H: I think two months, but I've had him for five days. And they don't have sticky hands or feet.
G: That's interesting! Because a lot of geckos do so they can climb up stuff.
H: He doesn't because he lives in the desert so they don't really need to climb anything.
G: Because there's not that many trees in the desert! There's not really many trees because they can't really find water under the ground except some trees that their roots go about 30 feet deep. (Editor's note, Gwendolyn gets her desert facts from an excellent book in the Cat in the Hat science series, Why Oh Why Are Deserts Dry by Tish Rabe, illustrated by Aristides Ruiz and Joe Mathieu)
C: What does he do for water? I hadn't thought about that.
H: Just regular water?
R: Do you put it in a little bowl?
H: I put it in a little bowl.
Thanks to Henry for sharing his time and information with us! Here is a photo of Henry and Spotsy together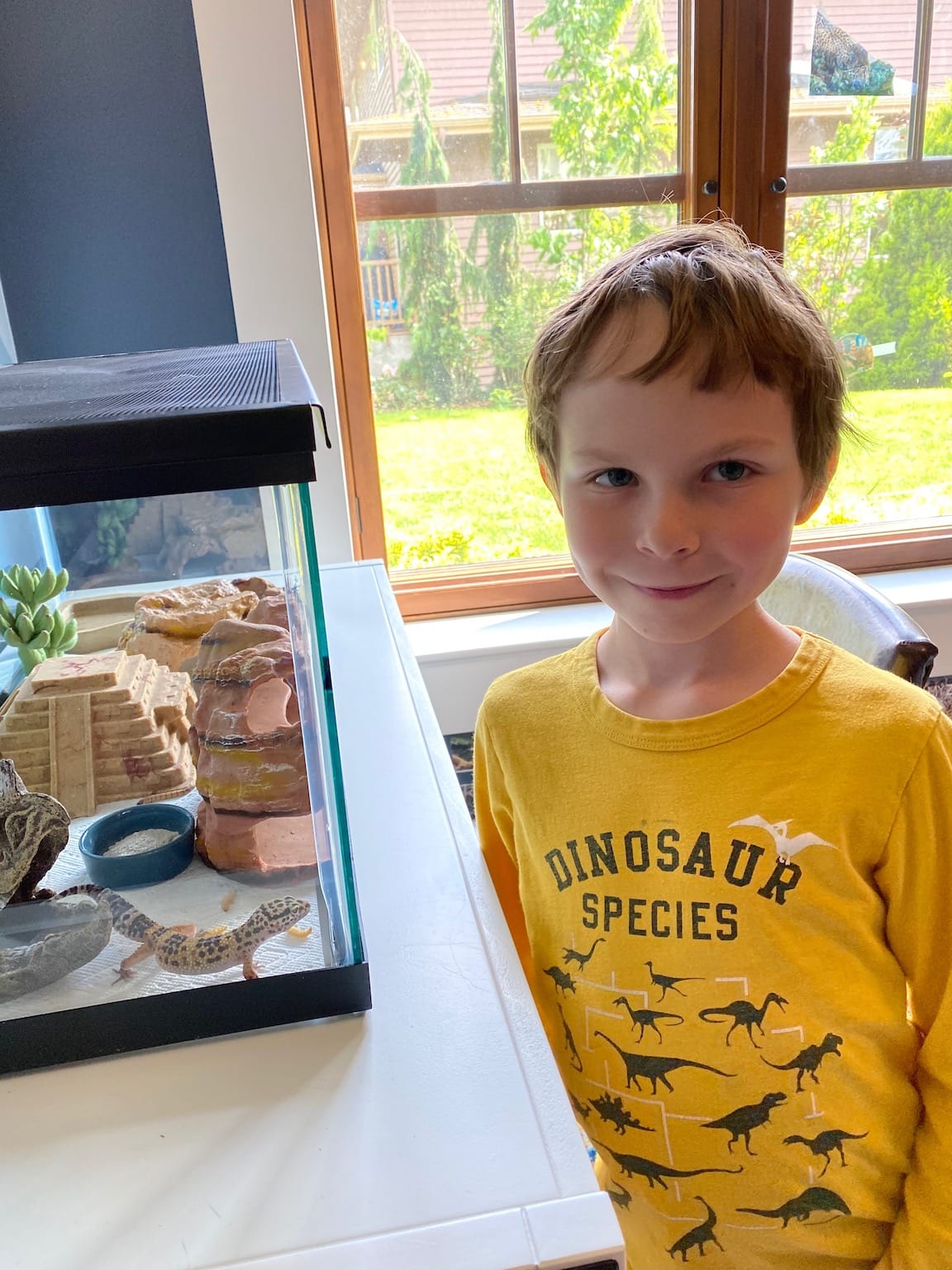 What it is about: The great British Bake- off is a British TV show where people compete for star baker and to win the grand prize , which, just happens to be a The great British Bake-off cake stand. Each week, there is a different theme. For instance, bread week. Cake week. Caramel week.
What I like about it: I like that it's not as competitive as other bake- offs. The people on the show actually help each other, when they can.
Rating: ★★★★★ (5/5)
How likely to recommend to a friend: ★★★★★★★★★★ (10/10)
Lemon Layer Cake #
This last Sunday, I decided that I wanted to bake something impressive. So what did I choose? Well, in case you didn't read the title, I decided to make a lemon layer cake, from Yvonne Ruperti's One Bowl Baking. I was excited to make it, because I love lemon. The recipe was easy enough, although I recommend making it in a stand mixer, rather than a bowl, because it makes it easier to combine the ingredients. The cake was easy to assemble, although because I used four cake pans instead of using two cake pans and splitting the cakes, the tops of the cakes were not perfectly flat, and the cake slumped slightly. The cake was pretty good, but I personally found the buttercream too sweet, because of the amount of powdered sugar in it. Altogether, I liked this cake a lot, but the next time I make it, I won't use the recipe for buttercream in the book.
--The Head Reporter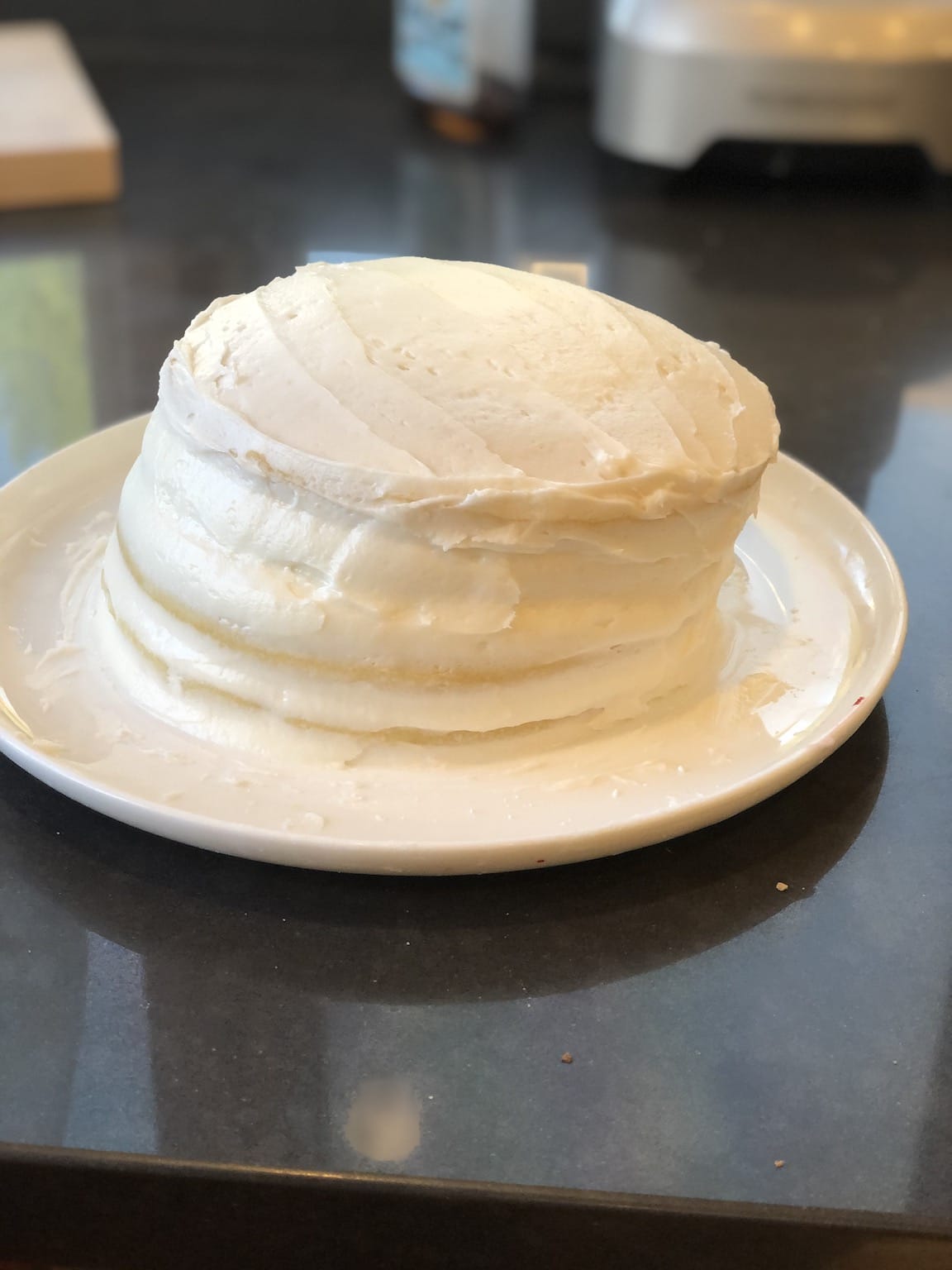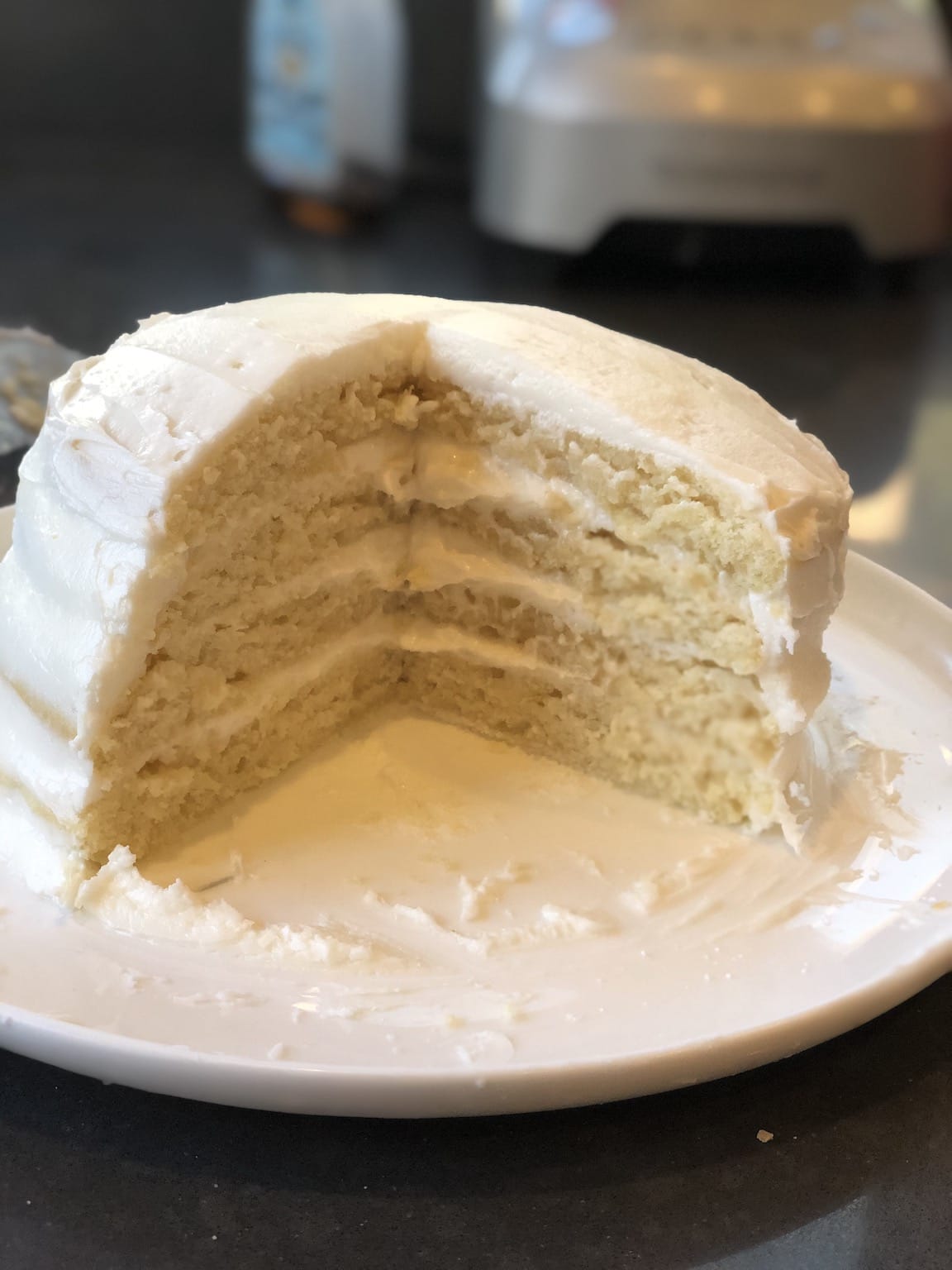 Congratulations Rowan! #
The cousin of our editor-in-chief and head reporter, Rowan, has just completed a major milestone! Though it was not the large ceremony they would have hoped for, he got all capped and gowned and was presented with his diploma. Auntie Elaine sent these photos: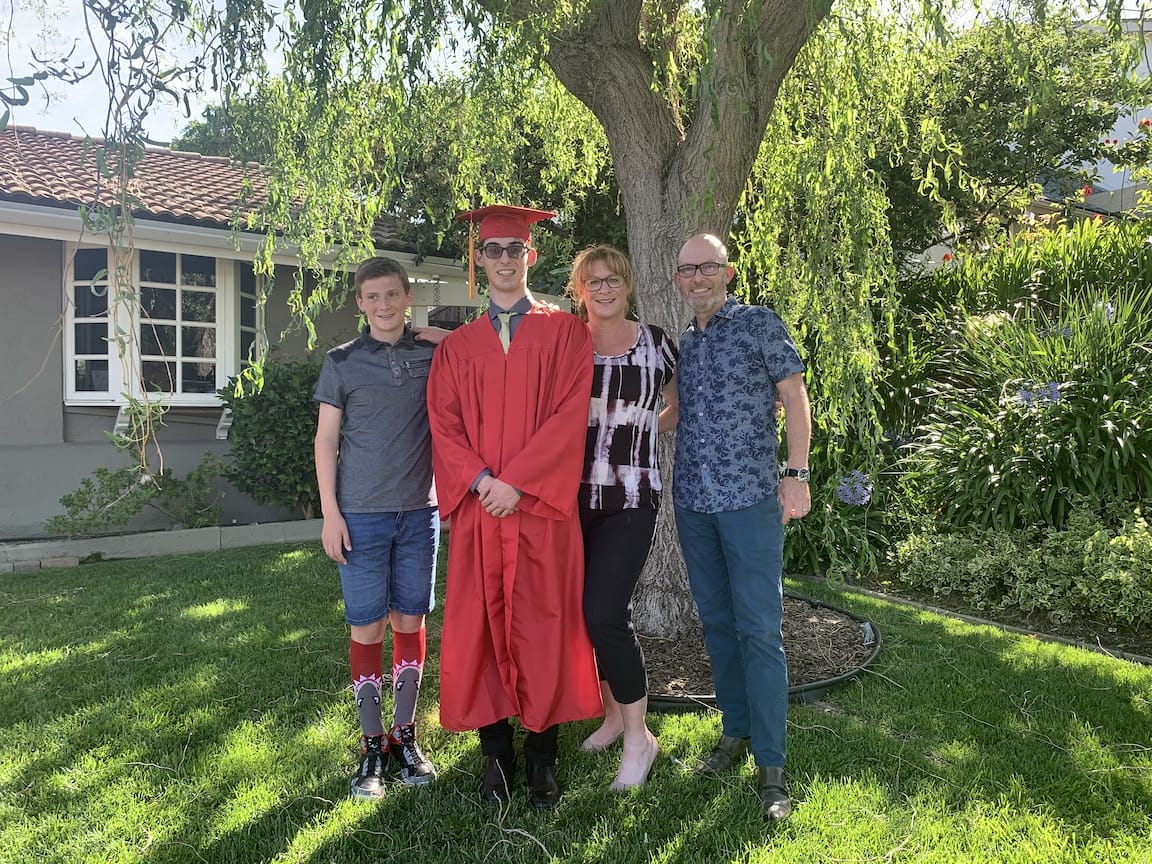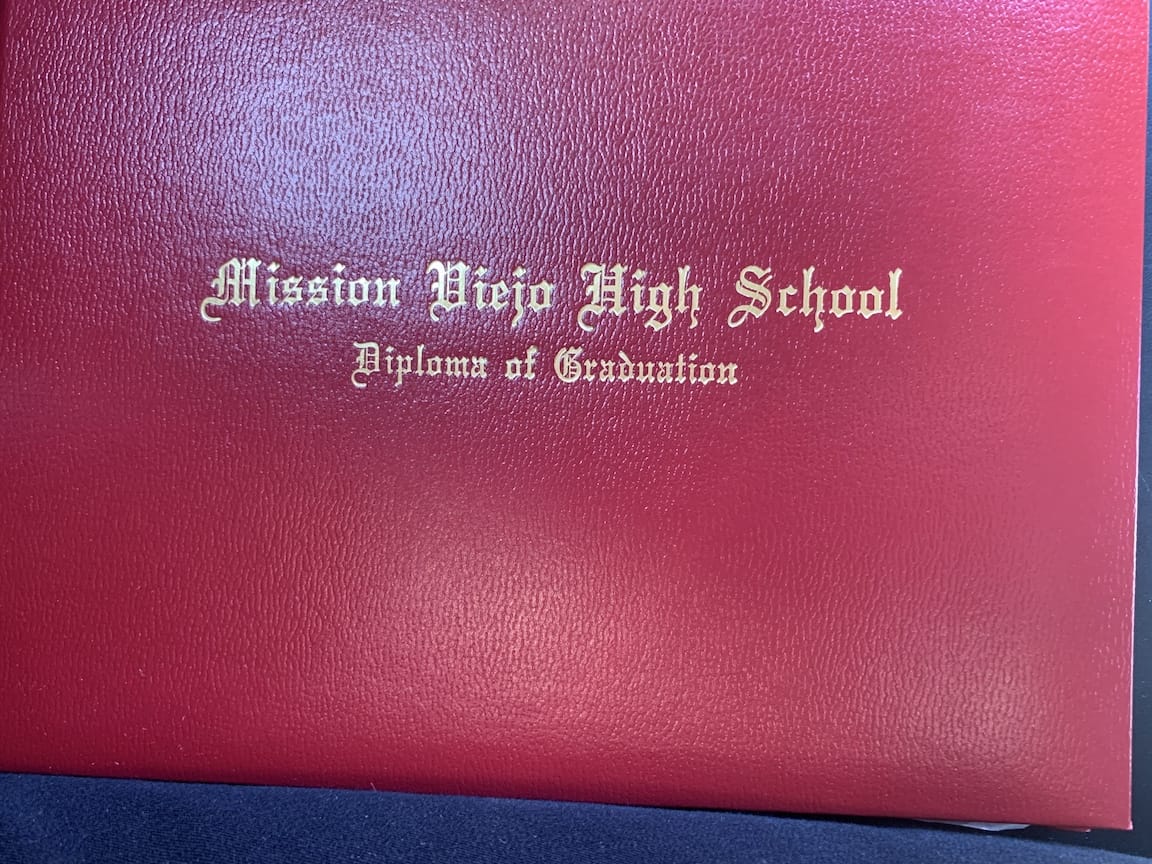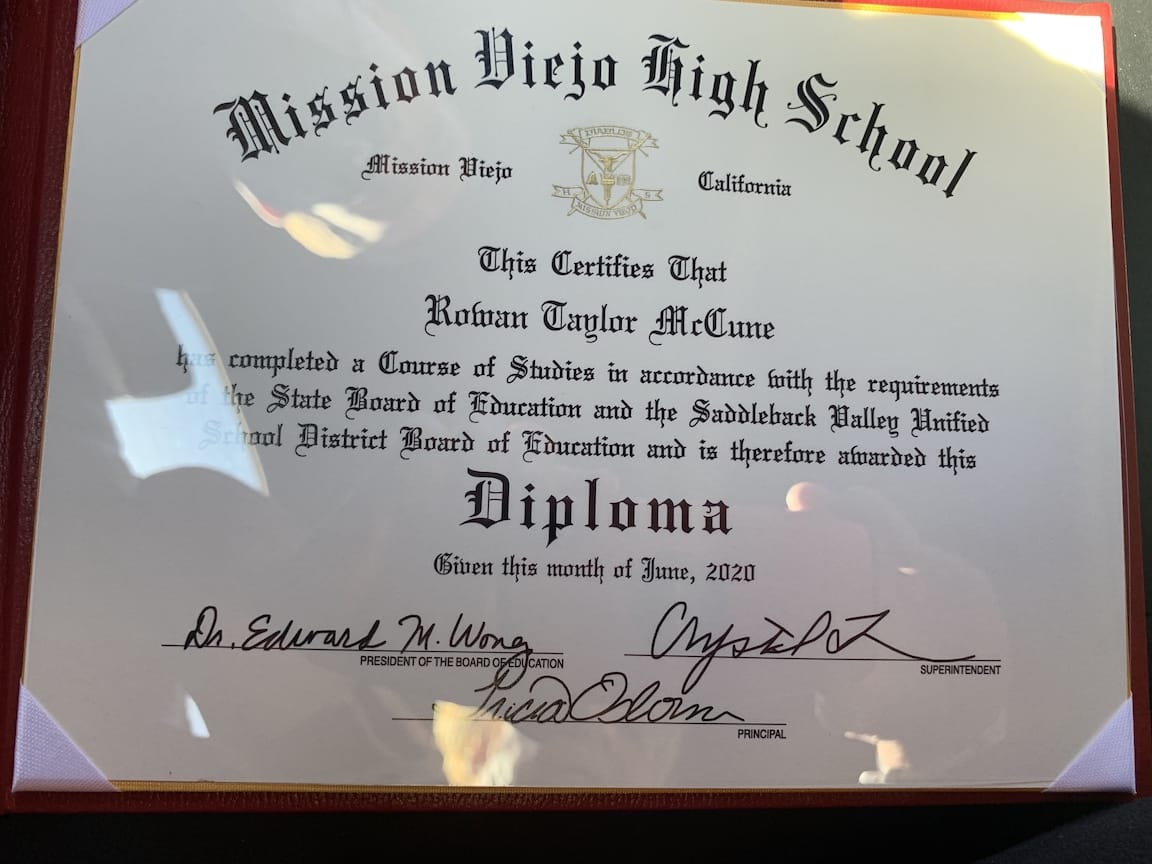 We at TayStone Media send out our warmest wishes to Rowan and his family. Excellent job; we know how hard you worked for this!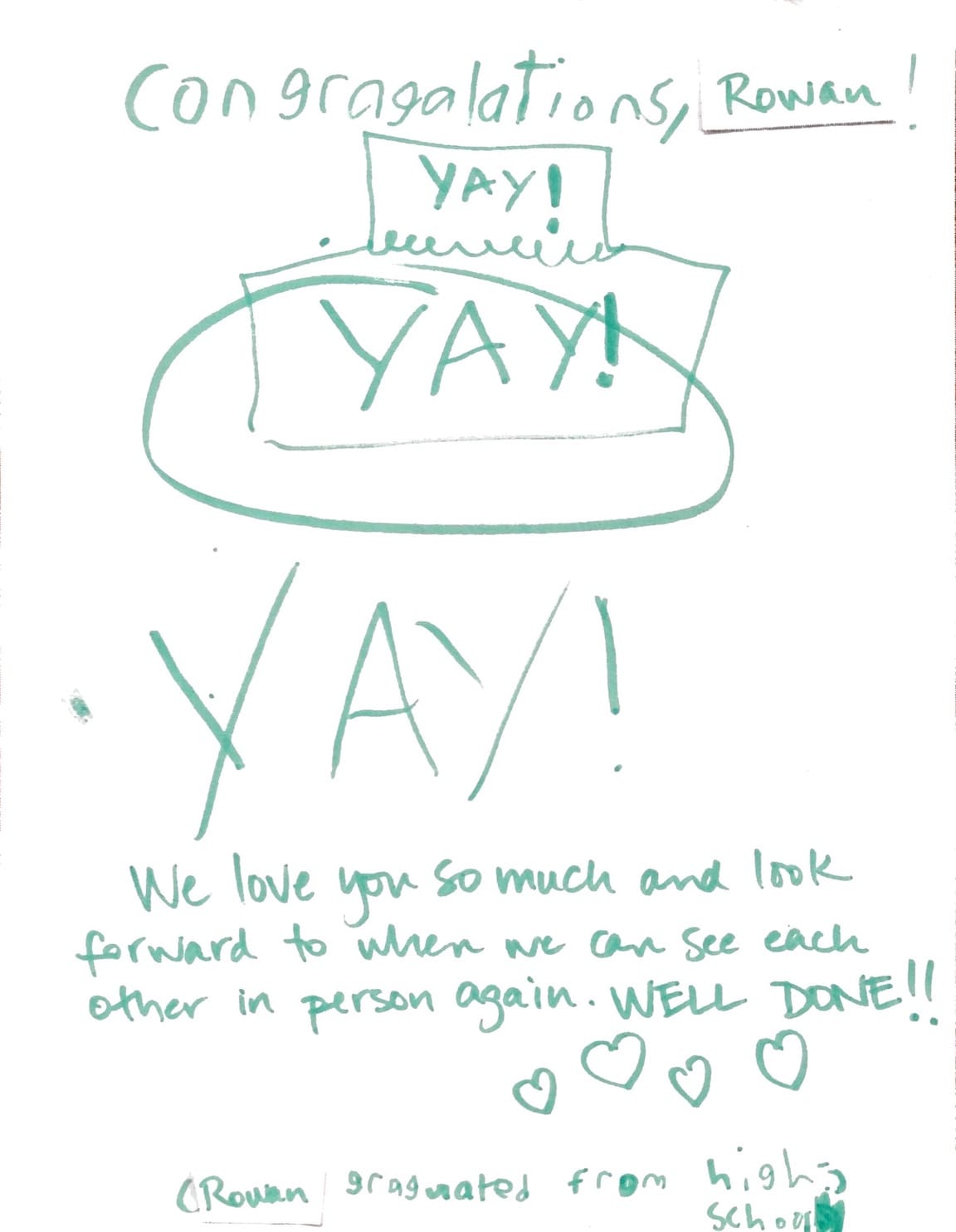 from our co-reporters #
New Co-Reporter, Liam from California! #
Cousin Liam (Rowan's brother) has joined the ranks of Daily Excitement co-reporter and we are delighted to welcome him. Here is his piece on dragonflies.
The Life of a Dragonfly by Liam #
Dragonfly life begins as weird little giant eyed potato sacks that are hungry and want to eat tiny crustaceans like the osticota. Growing up these little nymphs shed their skin as they grow. As they eat the faces off the little osticota they choose from three types of hunting, some stalk their prey, some ambush their prey, and some… Just eat each other. Odonata Nymphs hunt using their labium. The Odonata labium is like a weaponized lower lip, it is bent like an elbow right below the jaw, and it has the ability to shoot out and impale its prey. Water is drawn in through the butt and gives the labium enough pressure to pop out and snatch its prey with its sharp serrated teeth. The dragonflies finally shed one more time before they evolve into the great adults of winged prey, kind of like the fleas on king kong but king kong is a giant bird that says jump into my mouth if you want to live. As the new dragonfly that just reached adulthood fly's into the birds mouth and the dragonfly disappeared forever. The life of a dragonfly is complicated, not really... they kill things to live and they do everything they can to be a good adult. Then they grow up and fly into a birds mouth and become immortal… in Heaven.
This was a Life of a Dragonfly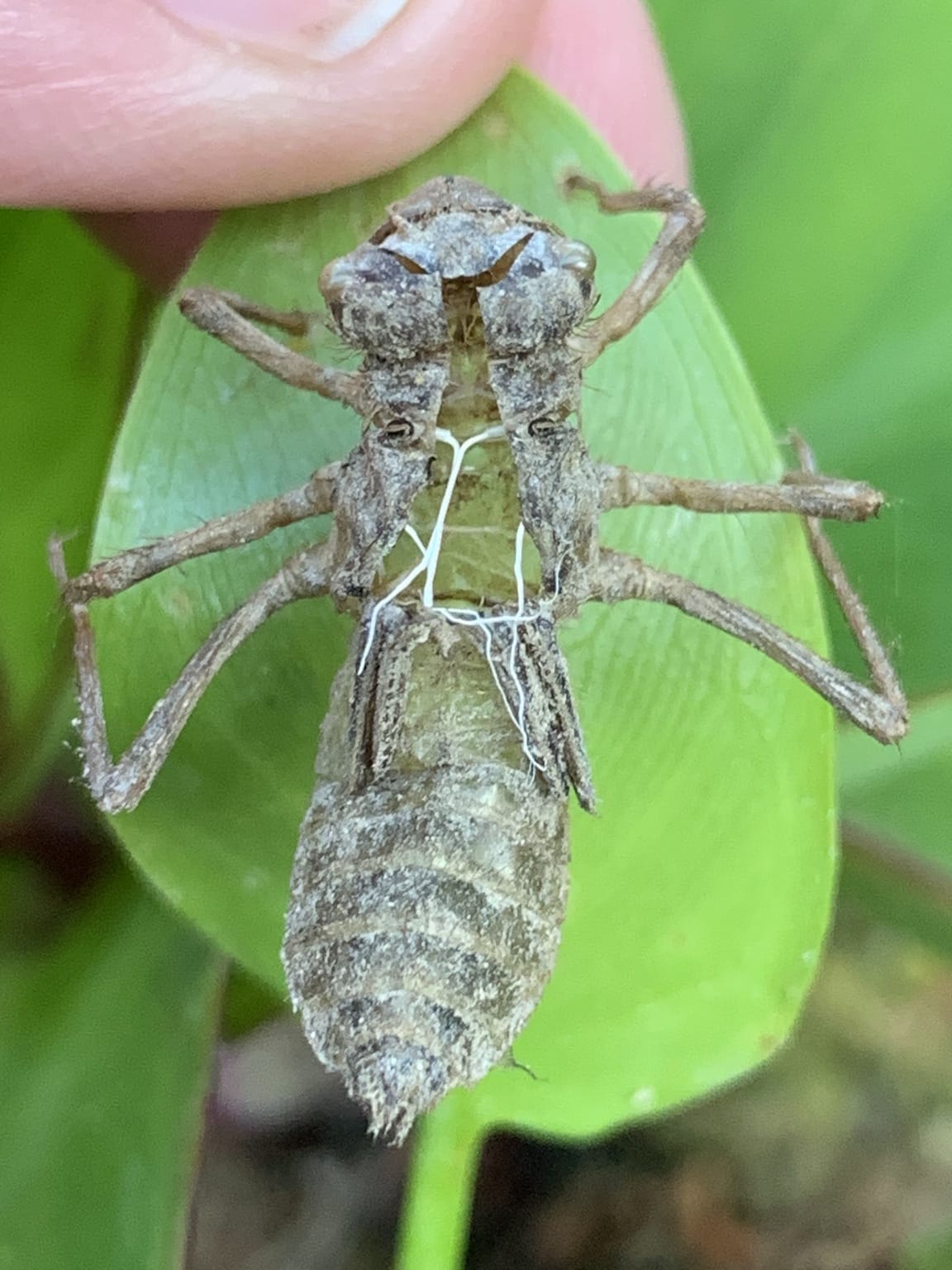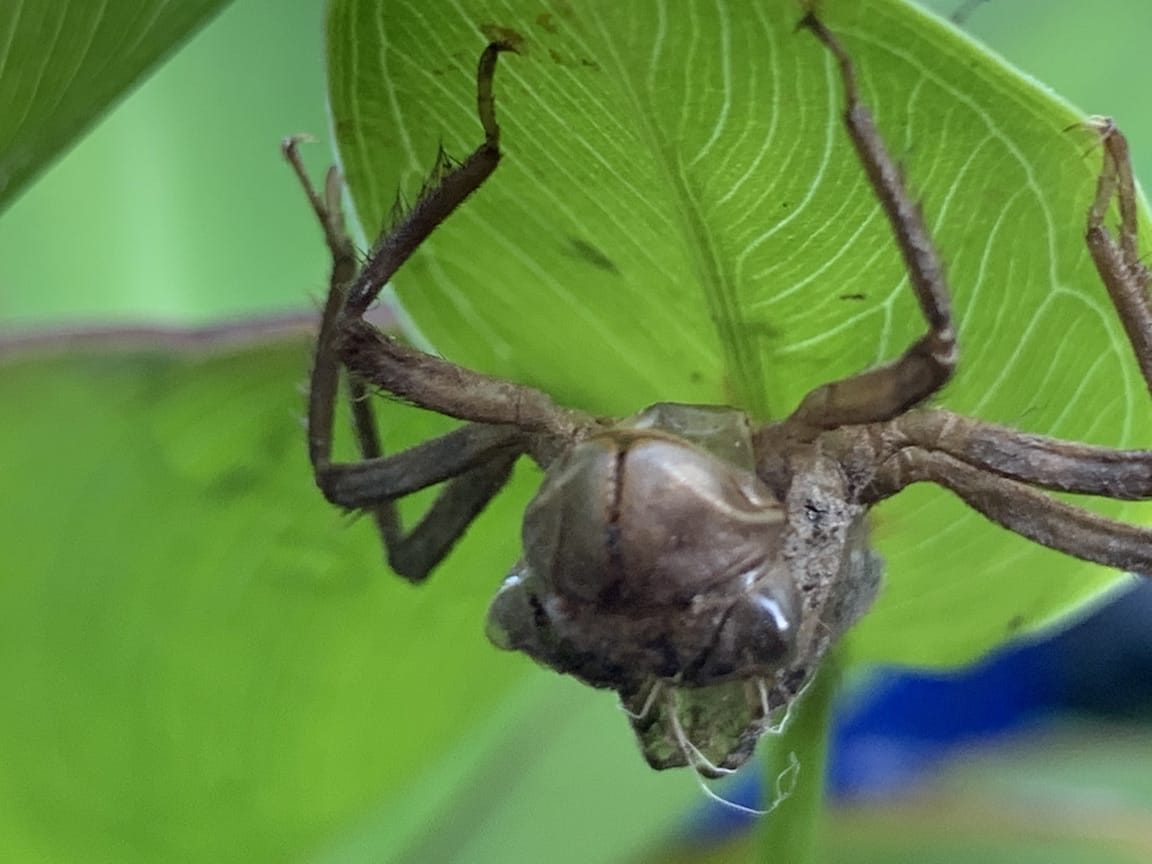 Jokes to laugh by! #
Our jokes today are courtesy of Uncle Brian in Northern California. He's the usual contributors' son so it's clear that humor runs in the family! Thanks, Brian!
Did you know that milk is the fastest liquid on earth? It's pasteurized before you even see it.
Skeletons are soooo calm. Nothing gets under their skin.
Children who refuse to nap are guilty of resisting-a-rest.
Why was the robot so tired after her road trip? She had a hard drive.
If a morgue worker dies they'll still need to go in to work one more time.
The Daily Birder aka The Daily Ex-Sight-Ment #
New Species #
A pair of Brown-headed Cowbirds were a surprise at our feeder this week. Brown-headed Cowbirds are fascinating birds that are brood parasites. A brood parasite means the females lay their eggs in the nests of other species. The cowbird eggs hatch first, and the chicks grow faster than the birds that belong in that nest. (The cowbird parents spend no time or energy raising their young.) Scientists are still working to understand how young cowbirds learn to recognize other cowbirds when they've been raised by a bird of another species.
BABY BIRD BONANZA AT OUR BACKYARD BUFFET #
This week we've had baby Black-capped Chickadees, House Finches, Dark-eyed Juncos, Song Sparrows and Bushtits. The Bushtit family was the biggest with 4 - 6 young birds. (Counting Bushtits is an art, not mathematics.)
It Takes a Village #
This week we have an example of excellent birding team work. Get a load of this text thread with our Editor in Chief and Grammy Carol, the Daily Birder: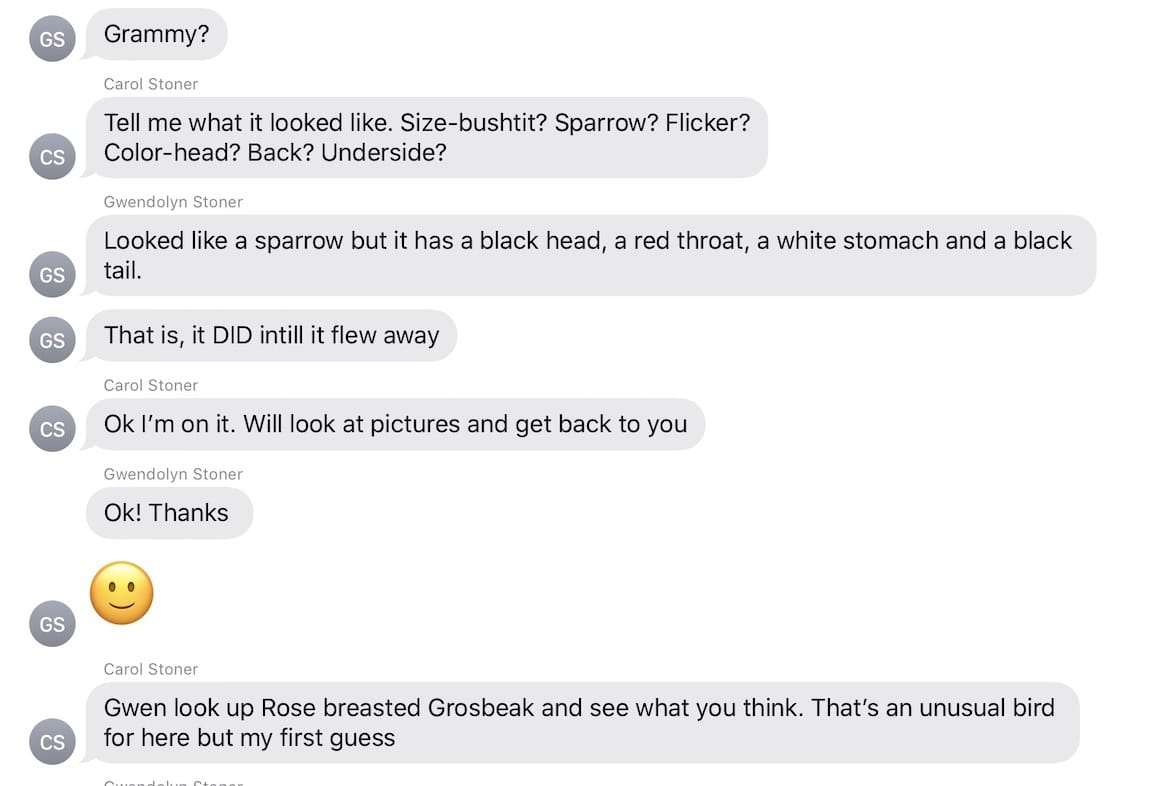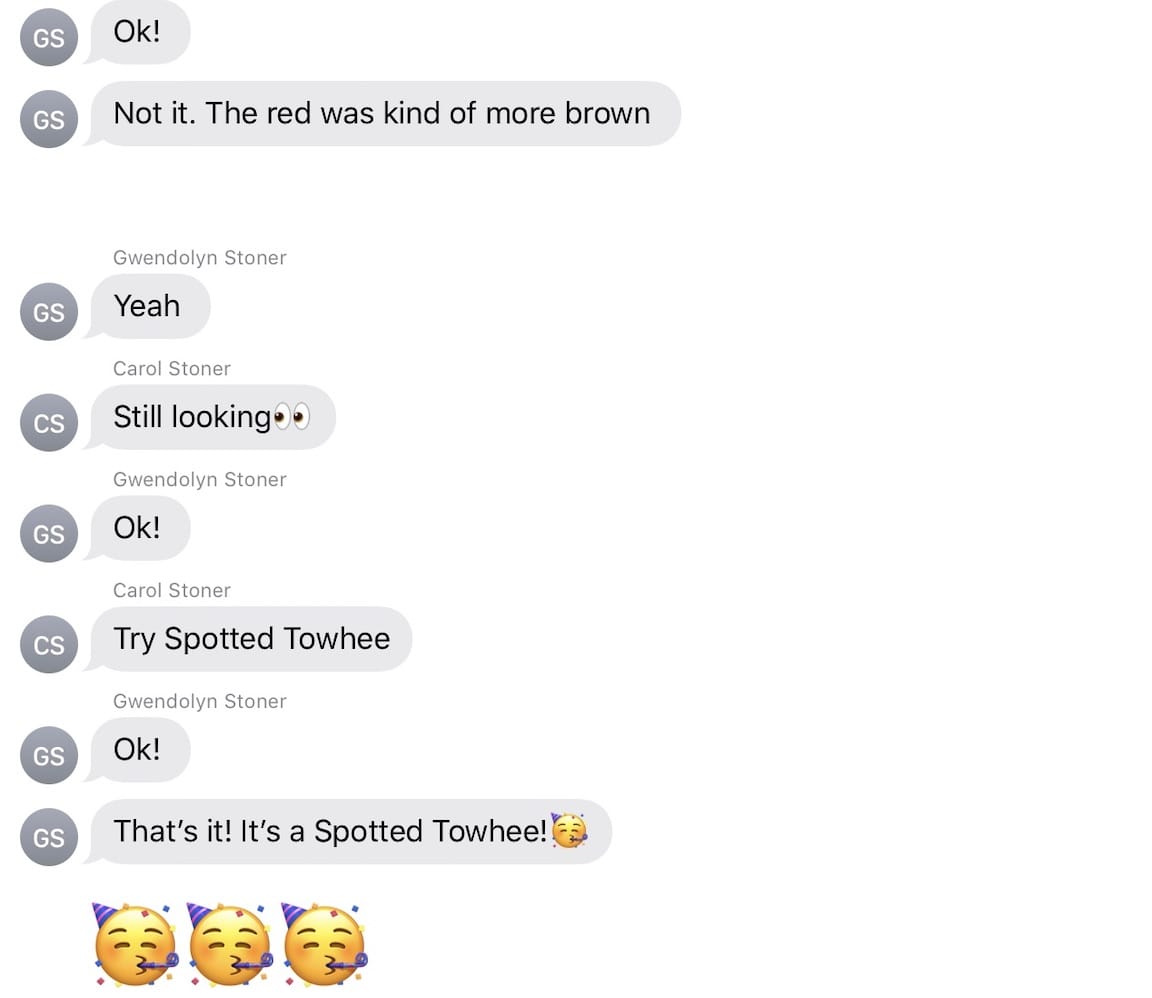 Nice work describing what you saw, Gwendolyn, and great interpretation and identification, Carol!
IT'S ALMOST GWEN'S BIRTHDAY! #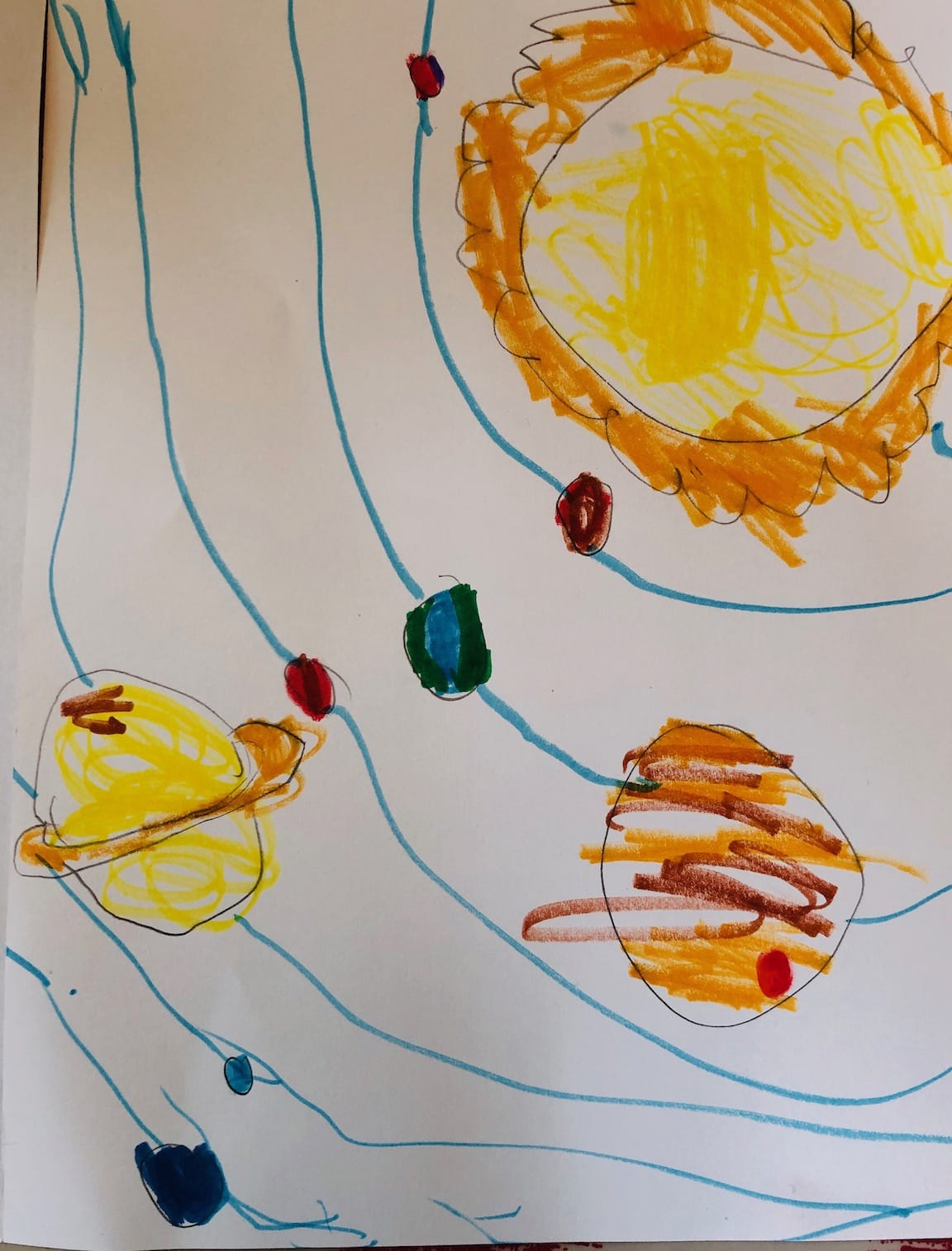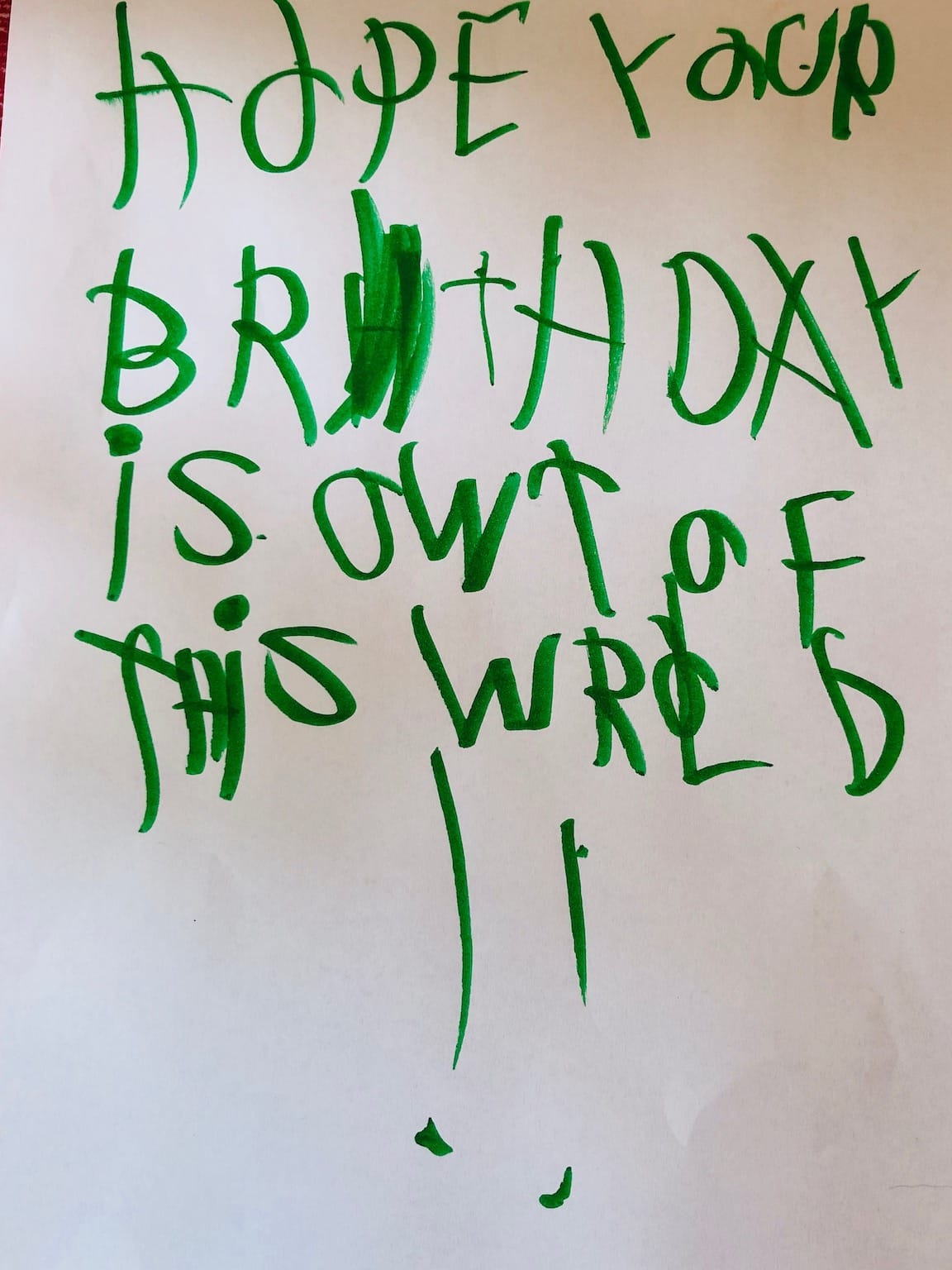 From Beckett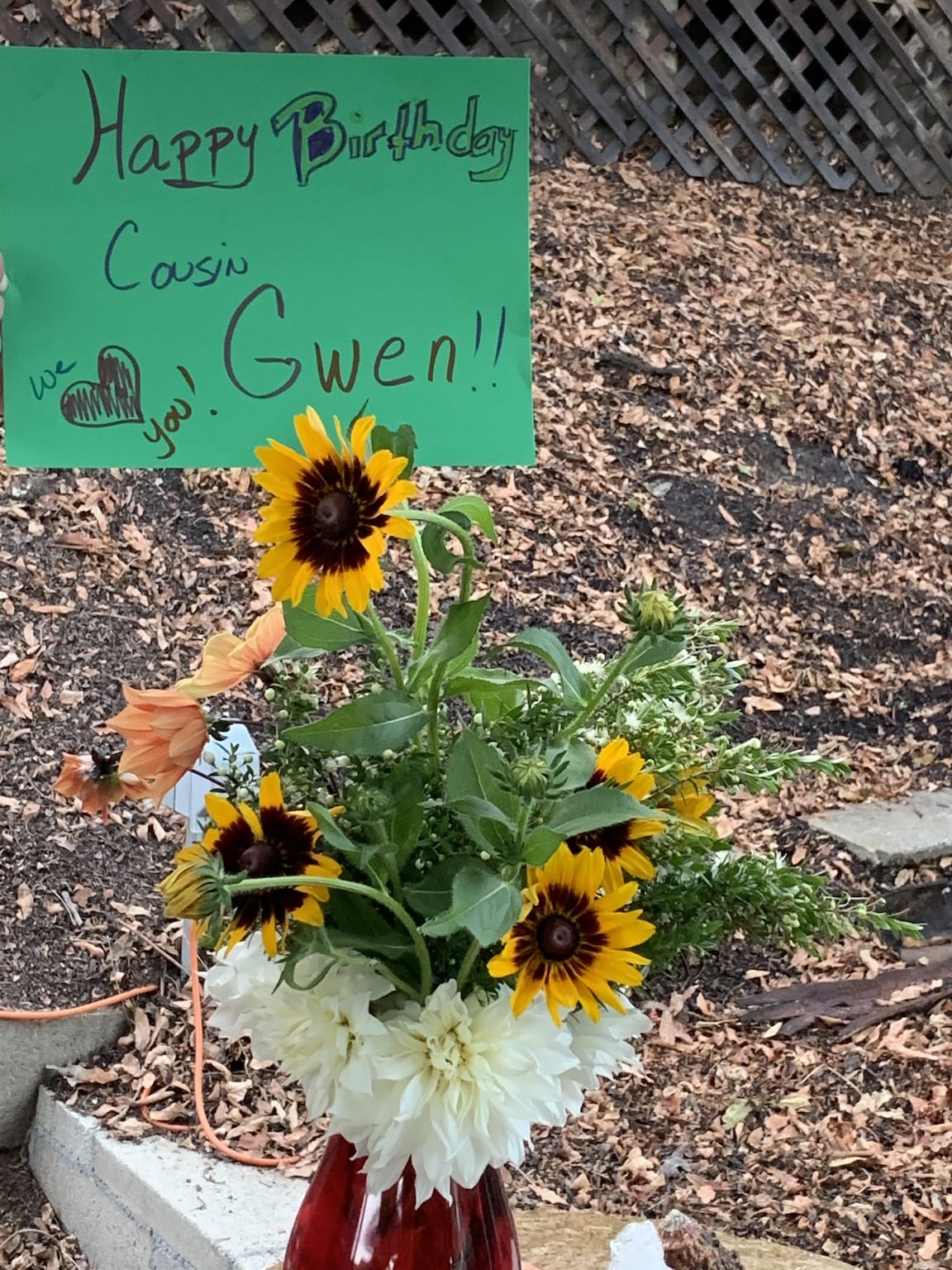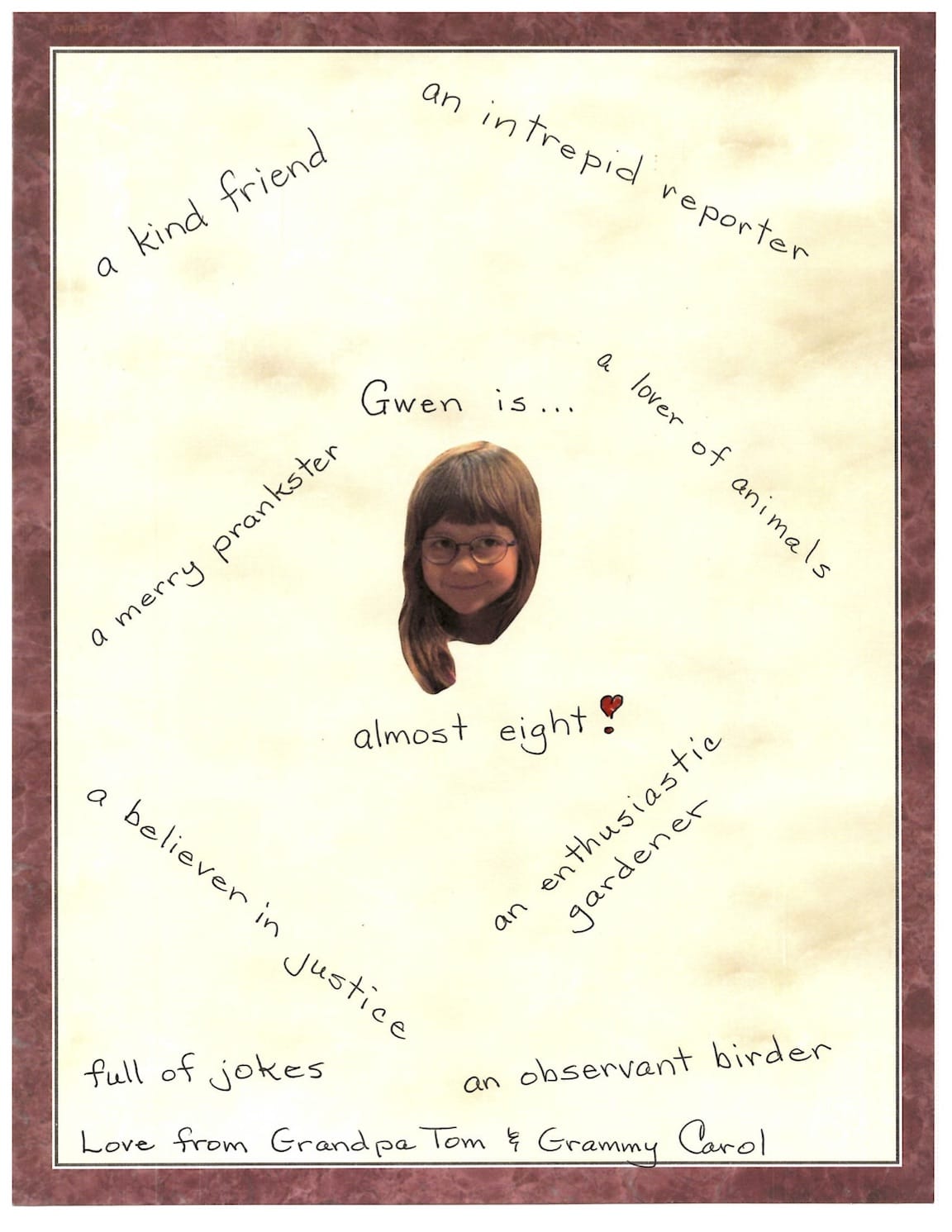 Happy Birthday to our superstar newspaper publisher! Congratulations, Gwendolyn, on creating a publication filled with news-you-can-use, jokes, and most of all, excitement! Have a lovely celebration! - Valerie
Happy 8th birthday, Gwendolyn! We hope your day is filled with love, fun, and of course, lots of excitement!
Love,
Melissa, Ellie, Isaac, Junior, and Scout!
Hi Gwen,
Happy Birthday! I just wanted to take this chance to tell you how great you are and how much I miss you. Hope you have a wonderfully special day
Mr. C
Editor-in-chief GREAT JOB!!! Happy birthday!!!
AZ grandparents
Hi Gwendolyn,
I work with your mom at Town Hall Seattle - she is always super helpful by the way! I just wanted to send a note to say thank you so much for your spirited journalism in this difficult time in our country. We desperately need young voices like yours bringing us good information, creative stories, and lots of laughs to remind us that there is good in the world still! And also, Happy Birthday to you! It must be a weird time to have a birthday but you will probably always remember this one! Hope you find ways to celebrate and have fun!
A fan,
Candace
Dear Gwen-
The Grumpy Crumpets here, wishing you a very happy birthday! We hope your day is full of great books, delicious baked goods, cheerful correspondence, and lots of hugs from your quarantine cohorts.
We so admire your commitment to making the world a kinder place. Lots of love
The Grumpy Crumpets (Aka Melanie, Matt, Owen, Sophia & Sasha)
P.S. Sasha sends belly rubs and purrs your way.
Reading your paper reminds me how wonderful the world can be - especially when you are in it. You have really helped me remember what is important - burying things in the yard!--Now Mellow Mellie
I hope you have a fun and joyful birthday with delicious treats and lots of fun. Your newspaper is such a joy to read. Thank you for bringing it into the world!
Warmly,
Betsy, your mom's friend from yoga
Happy birthday Gwendolyn
It is your special day.
I hope you like my poem
so you can smile away.
I like you because you're imaginative,
we have fun that never ends.
But most of all I like you,
because you are my friend.
--Hadley
Happy Birthday, Gwendolyn! We so love getting to read your wonderful paper. It's so important to learn some new things and read some joy during this time!
Love, Nathan, Susie, Luna & Beckett
Dear Gwendolyn, I am so proud to be your mom. You are fun, funny, curious, empathetic and altogether wonderful. Thank you for being in our family!
Love, Mommy
Happy Birthday Gwen! Congratulations on being 8! --Head Reporter
Dear Gwendolyn, you are a brilliant and ever-shining star that shines everywhere you go. You're full of strength, ideas, and wisdom. I'm proud to know you, and be your 2nd grade teacher, and wish you a buoyantly happy birthday.
Lots of love, Amanda Sales
Dear Gweny, thank you for hiring me. I know I have a long way to go, but I promise to learn from my misteaks.
Love, Daddy/Junior Webmaster
---
Annotations #
Marble Maze Marble and the Metallics: Groups of marbles. ( yes, I know it's weird, they just like to group together. ) -Editor In Chief